Song That Pays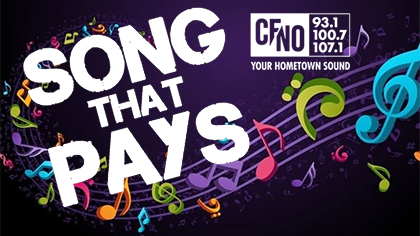 Listen weekday mornings after the 8am news for Al Cresswell to name the daily Song That Pays! When you hear it played later in the hour, call in and enter for a $500 Gift Certificate from Marathon Home Hardware.

Marathon Home Hardware is ready to help! No matter if you need windows, siding, decking, patio stones, shingles, steel roofing, kitchen cabinets, vanities, showers, tubs , major appliances, insulation, flooring, drywall, moulding, paint, garden tools, fertilizer, or anything else. They have you covered! ​​​​​​
The Grand Prize draw will be on Monday, October 3rd.
The Song That Pays from Marathon Home Hardware and Your Hometown Sound, CFNO!
Note - Apple Inc. is not involved in any way with this contest or sweepstake.