Song That Pays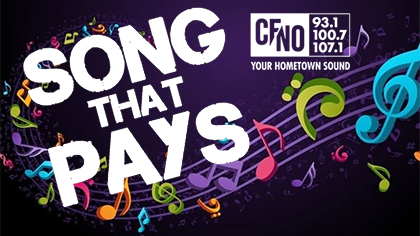 Listen weekday mornings after the 8am news for Al Cresswell to name the daily Song That Pays! When you hear it played later in the hour, call in and qualify for a $500 Recreation Fun Card from the Town of Marathon.
The Town of Marathon is encouraging everyone to be active this summer. Explore the great outdoors by visiting their local amenities like Penn Lake Park, Carden Cove Beach or the boat launch and be sure to check out the Peninsula Golf Course for a round of golf. Visit their Community Services and Recreation Facebook page to stay updated on all the exciting recreation activities offered in their community.

The Grand Prize draw will be on Friday, the 27th.
The Song That Pays from the Town of Marathon and Your Hometown Sound, CFNO!
Note - Apple Inc. is not involved in any way with this contest or sweepstake.
Share