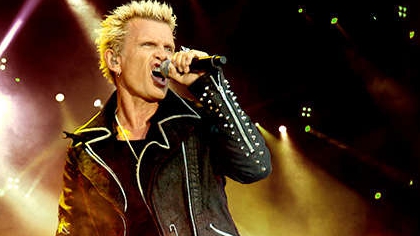 Put Your MONY Where Your Mouth Is
North American Tour Announced
Billy Idol has announced a Spring Tour of North America. It kicks off March 30 in Scottsdale AZ.
Note: He will be in St Paul MN Friday, May 12th
Pre sales Start Today Get Tickets HERE
His real name is William Broad. The name Idol is based on a report card he received that said, "William is an idle student." He was going to use the name "Billy Idle," but decided an an alternate spelling of the surname so it wouldn't conflict with the Monty Python cast member Eric Idle.