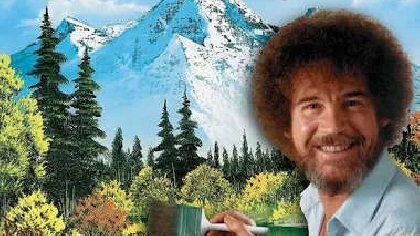 Bob Ross Painting ON SALE:
The painting that Bob Ross completed on the very first episode of "The Joy of Painting" back in 1983 is on sale for $9.85 million. The gallery that owns it really doesn't expect it to sell at that price, they just want to take it on tour.
The painting is called "A Walk in the Woods", and it's owned by a gallery in Minneapolis called Modern Artifact. They actually don't expect anyone to buy it at that price, and they're okay with that. They actually plan to take it on tour.
But they say that if someone were to make a seven-figure offer, they'd consider it.
Bob Ross paintings are pretty hard to come by. Most of the ones he did on "The Joy of Painting" are in storage, and the company that controls his intellectual property doesn't plan on selling them. Bob died in 1995.