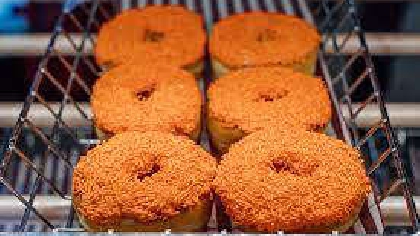 Orange Sprinkle Donuts Available Sept 30th
To Support indigenous Charities
The limited-time donut is in honour of Orange Shirt Day. This year, 100 per cent of the proceeds excluding taxes from the orange-sprinkled donut will be donated to various Indigenous charities.
The donut will be on sale at 1,500 Tim Hortons restaurants across Canada from Sept. 30th through October 2nd.
This campaign was developed with a group of Indigenous Tim Hortons owners including Shane Gottfriedson, Joe Quewezance, and Mitch Shuter who from B.C, Sharon and Brian Bruyere of the Sagkeeng First Nation in Manitoba and Landon Miller from Six Nations of the Grand River territory.
September 30 is also National Day for Truth and Reconciliation — a day to recognize the ongoing trauma caused by residential and day schools and to remember those who were lost, their families and survivors.
Last year, more than one million Orange Sprinkle Donuts were sold across Canada, raising over $1.6 million for the Orange Shirt Society and the Indian Residential School Survivors Society.