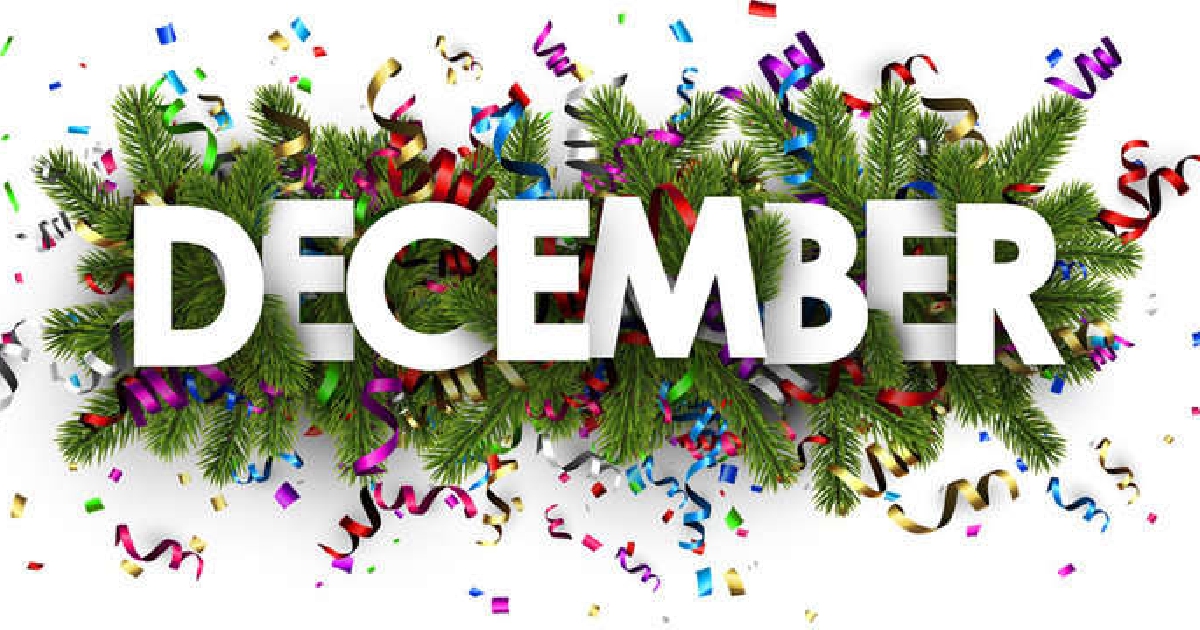 Some things to look forward to in December, in addition to the big day....
Here are a few things to look forward to in December . . .
1. In sports: Lots of NFL action this month . . . and the World Cup runs through December 18th.
2. In movies: The action-comedy Christmas flick "Violent Night" opens tomorrow . . . "Emancipation" with Will Smith hits Apple TV on the 9th . . . "The Whale" with Brendan Fraser hits theaters the same day . . . "Guillermo del Toro's Pinocchio" hits Netflix, also on the 9th . . . and the long-awaited sequel, "Avatar: The Way of Water" hits theaters December 16th.
3. On TV: Lots of holiday specials. Also, The People's Choice Awards are next Tuesday . . . "Too Hot to Handle" on Netflix next Wednesday . . . and Helen Mirren and Harrison Ford's new "Yellowstone" prequel series "1923" hits Paramount+ the 18th.
4. And finally, the holidays: The big ones are Christmas . . . Hanukkah from the 18th to the 26th . . . and Kwanzaa from the 26th to January 1st.
But there's also National Cookie Day this Sunday. . . Ugly Sweater Day on the 16th . . . the first day of winter on December 21st . . . Festivus is the 23rd . . . and December 31st is New Year's Eve, when we finally say goodbye to 2022.