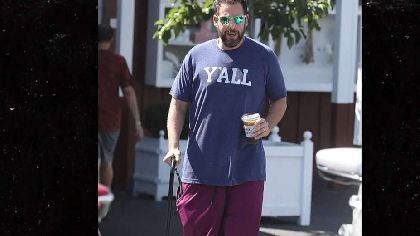 Adam Sandler has been using a cane in public....
Adam Sandler's been seen in public lately using a cane. And no... it's not for fashion.
Adam underwent hip surgery sometime around Labor Day.
But don't worry, it wasn't an emergency. He apparently scheduled it in between projects, so he'll be healed and ready for his comedy tour. The tour kicks off October 20th in Connecticut.